Orchard Links



Wisconsin Apple Growers Association
Peninsular Research Station
Hillside Apples Weather Station (Enviro-weather)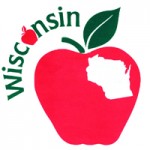 Frequently Asked Questions
Pick-your-own
Q:Should I bring my own bag?
A: We will provide picking bags for you if you don't have one or you decide you would like to pick more.
If you would like to bring your own container thats great! However, please use a container that has a stiff or hard bottom so it sits on our scales nicely. (EXAMPLE: Reusuable grocery bag or moisture resistant cardboard box)
Q:Do I need to keep the different varieties separate?
A: Only if you are picking Honeycrisp. That is the only higher priced pick-your-own apple. All we ask that you do your best to keep it separate (rows will be marked with signs). Otherwise all other varieties can be mixed and matched.
Q: How will I know where to pick?
A: We place variety signs at the ends if the rows. However, not every row will be marked or signs will be pulled mid season for various reasons. If you are looking for something specific, PLEASE ASK someone at the main building and we'll direct you as best we can.
Q:How will i know what is ripe/ ready to pick?
A: We keep a list of what is ready on a white board in the main store when you walk in OR right here on the homepage of this website.
The list however, is more of a suggestion. Tastes vary and some prefer there apples on the tart or overripe side. If you are picking your own, you are welcome to sample apples while you are out there.
Q:Can I take my car out into the orchard
A: Yes. Please leave enough for other vehicles to get by including the Wagon/Tractor. You are also welcome to walk out to the orchard or take the free wagon rides which are available starting in September (Weekends Only).
Q:Can I bring my dog
A: Yes but...
1.They must be on a leash
2.If they "make a mess" you must clean it up and take it home with you
3. They are not allowed inside the main building or in the store
Mum Care guide
(According to the internet)
Light
Should get at least 6 hours of light
Part shade on hot days good
Water
Will require water every to every other day. If pot feels "light" means it needs water
Fertilization
Should be done regularly (once per week) for non-flowering mums
Flowering mums do not require fertilizer
Bloom Time
Once in bloom, generally lasts 4 to 8 weeks
Requires deadheading to last longer
Blooms brought on by shorter days and colder weather.
Getting mums to "come back"
★Place straw or mulch around plant to insulate roots★
Leave it to die back naturally
Stop watering when temps dip below 20º
In spring, remove mulch and clean up dead foliage
Fun facts
Like many perennials, they can be divided every 3 to 4 years in spring
Very resistant to animals such as deer and rabbits
Known to grow well temperature zones 5 through 9. Looses hardiness in zones 4 and above.