---------------------------------------------------------------------------------------------------------
Thanks for picking apples with us, we hope to see you next year!!!
_______________________________________________________________________________________________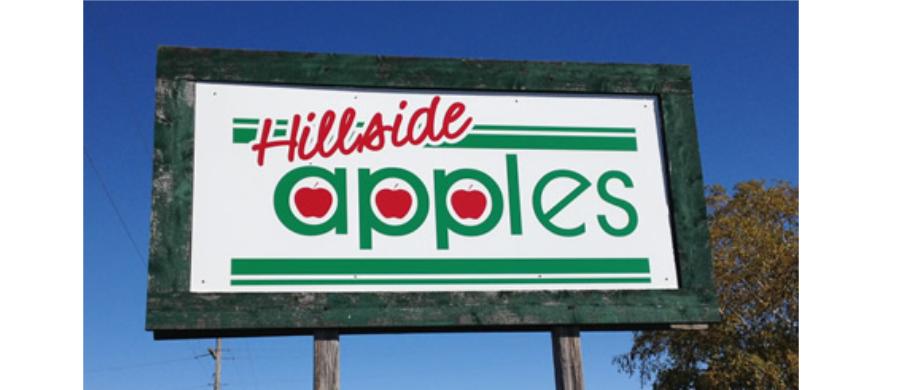 Harvest Festival
A big thank you goes out to everyone that took the time to stop out at our harvest festival this year! The weather was perfect and it was another successful festival!
Pictures from this years festival will be uploaded on a later date.
Apple Varieties description
Paula Red- McIntosh type apple with softer flesh and a pleasant sweet\slightly tart taste. Excellent baking apple, perfect for apple sauces.
Zestar- A Very crisp eating apple with a tart/sweet flavor. Can be baked with
Summer Treat- very sweet delicious type apple with a Sweet/Starchy flavor. Doesn't keep very well, available for only a limited time
GingerGold- Very Sweet and crispy with a hint of starch. Very similar to a golden delicious. Can be baked with
Molly Delicious- Very Sweet and juicy eating apple, greatly similar to a Red Delicious.
Gala- Very sweet/ starchy eating apple
McIntosh- Classic apple variety with a mildly tart flavor. Excellent apple for applesauce, bakes into a more smooth texture than other apples.
Cortland- Classic apple variety with a firm/crispy texture and sweet to mildly tart flavor. Best apple for pies because they hold their shape better while being cooked.
Macoun- Cross between a McIntosh and a Cortland. Crispy yet soft texture with a mildly sweet flavor. Excellent baking apple
Harrelson- Very tart apple with a firm texture. Can be baked with, makes a great applesauce
Wolf River- Older apple variety favored by bakers. Grows very large (making it easy to peel by hand) and has a slightly tart yet bland flavor (allowing other flavors to be "expressed" more in baking).
HoneyCrisp- To some, considered to be the perfect apple. Very Sweet flavor with the perfect crispness to complement. Can be baked with. Keeps exceptionally well
Empire- Cross between and Red Delicious and McIntosh apple, Empire have a mostly tart\ slightly sweet flavor with a very juicy texture. Great overall cooking apple that keeps very well.
Jonathan- Tart, holds shape in oven well and makes a great applesauce
Jonagold- Sweet with a mild tartness, great all around baking and eating apple
Red Delicious- Sweet/Starchy flavor, keeps very well
Golden Delicious- Very sweet/ mildly starchy flavor, can be cooked with
*Variety availability will vary from year to year. If you are looking for something specific, please call the store or message us on Facebook.
Long term storage
As the season comes to an end, now is the time to think about how to keep what apples you have for as long as possible.
It all starts with picking a variety that stores well. Apples such as Honeycrisp and Cortland are phenomenal keepers. other good varieties include McIntosh, Jonagold, Empire, Harrelson, and Red Delicious. Some varieties such as McIntosh keep well but will get a "meally" consistency but will still be useable.
Next thing to think about is where to store your apples. The most ideal spot is in the crisper in your fridge however, it probably doesn't fit all of the apples you have. Alternative storage areas include the garage and basement. Someplace where the air is dry and the temperate doesnt fluctuate too much from 40º. Storing apples in a well refrigerated area should extend the shelf life for at least another month or two.
If you plan to bake or use the apples, forget trying to refrigerate them and just freeze them. Apple slices and pie filling will freeze really well and will last as long as it is frozen. The same goes for apple cider. As long as apple cider is frozen it will keep. Make sure to let some cider out of the jug before freezing as it will expand and that is not a fun mess to clean up in a freezer!